Mountains
Three continents, different stories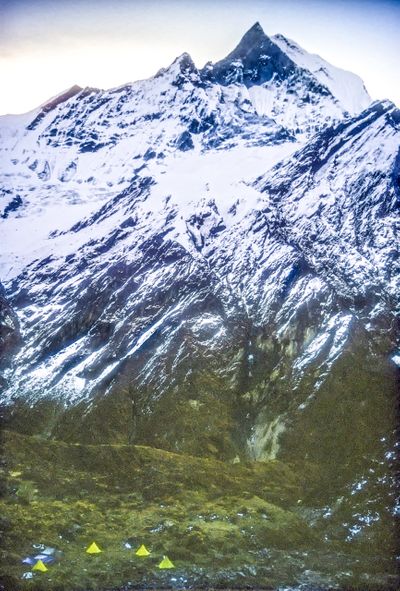 Mount Machapuchare, Nepal.
Considered a sacred peak it is forbidden to climb. The tent camp is for another nearby peak called Hinchuli.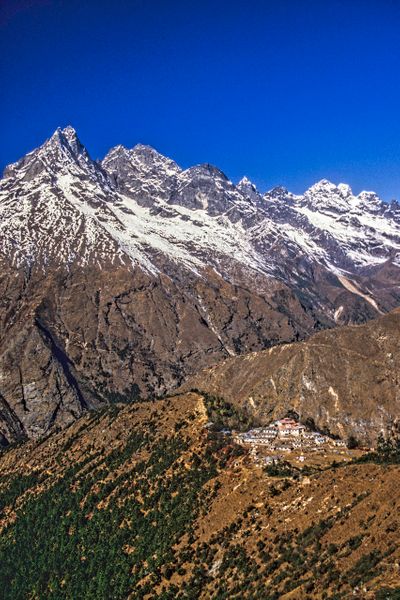 Thyangboche Monastery, also known as Dawa Choling Gompa, Nepal.
At 13,000 feet it is also the base camp for climbers attempting nearby Ama Dablam.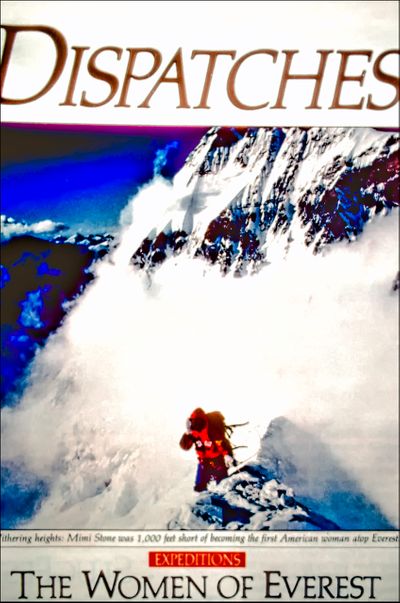 Tear Sheet from 'Outside ' magazine.
1987 American Women's Expedition on Everest. Battered by the worst post monsoon storms in forty years, was saddly unsuccessful.
Called Sagarmatha by the Nepalese.
Called Chomolungma by the Chinese and Mount Everest by others.Seen from above the Khumbu Icefall and above and to the East of Camp One.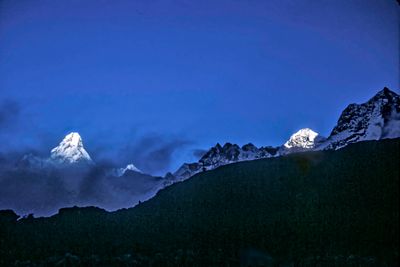 Ama Dablam, Mt. Everest, and Baruntse.
Ama Dablam on the left is 22,349 feet Mt Everest is lit in the center and Baruntse on the right is 23,389 feet.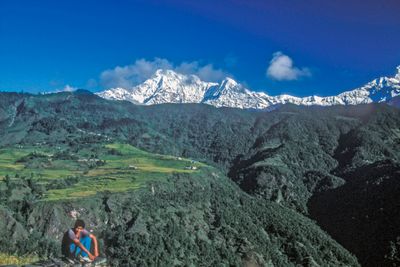 Pasang Sherpa with The Annapurnas on the horizon.
Almost the only time he sat down while on a training climb with the photographer.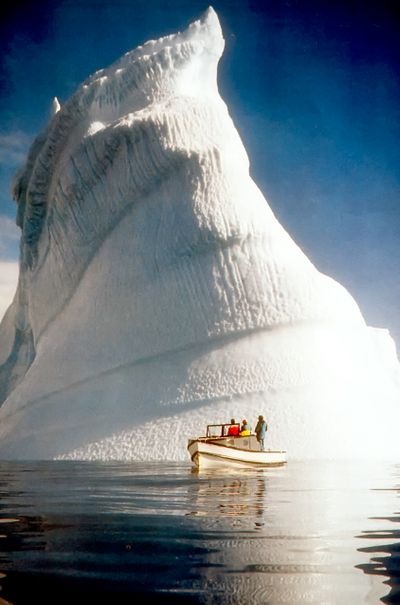 Qikiqtarjuaq, formerly Broughton Island, Canada.
A possible entrance to an expedition on Baffin Island was foiled by icebergs and pancake ice.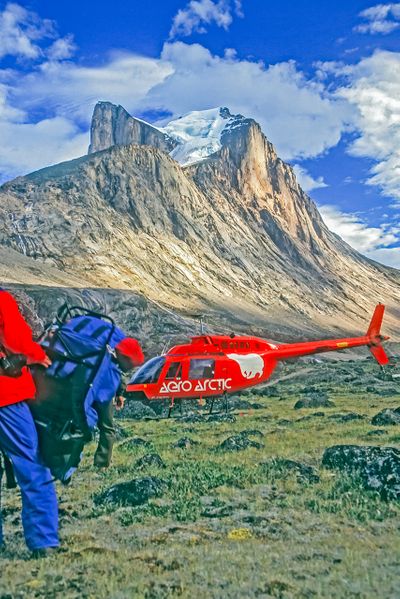 An injured climber being evacuated, Baffin Island, Canada.
Breidablik Peak to the rear is in Auyuittuq National Park and near Mt. Asgard and Mt. Thor.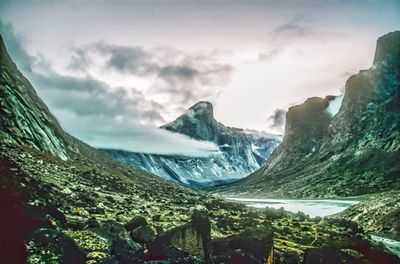 Finally getting to Mount Thor at midnight. Baffin Island.
A very clumsy two-week trek through the Weasel river valley, Nunavut, Canada.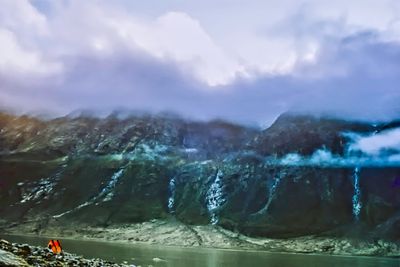 Three or four days from base camp. Baffin Island, Nunavut, Canada.
A very accommodating emergency shelter with a six waterfall view.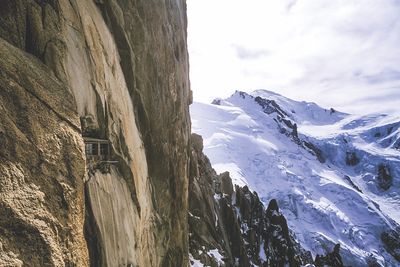 A modern day cliff dwelling.
Mont Blanc, Chamonix, France.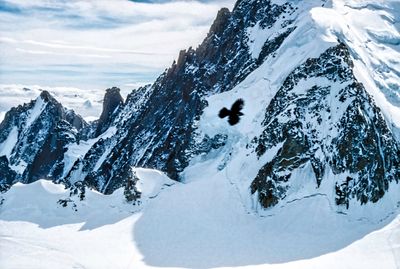 Blurry Crow on Mont Blanc, France.
No matter where you go, sooner or later, comes the crow.
Mountains
Those tall pointy things in the distance have some stories to tell.